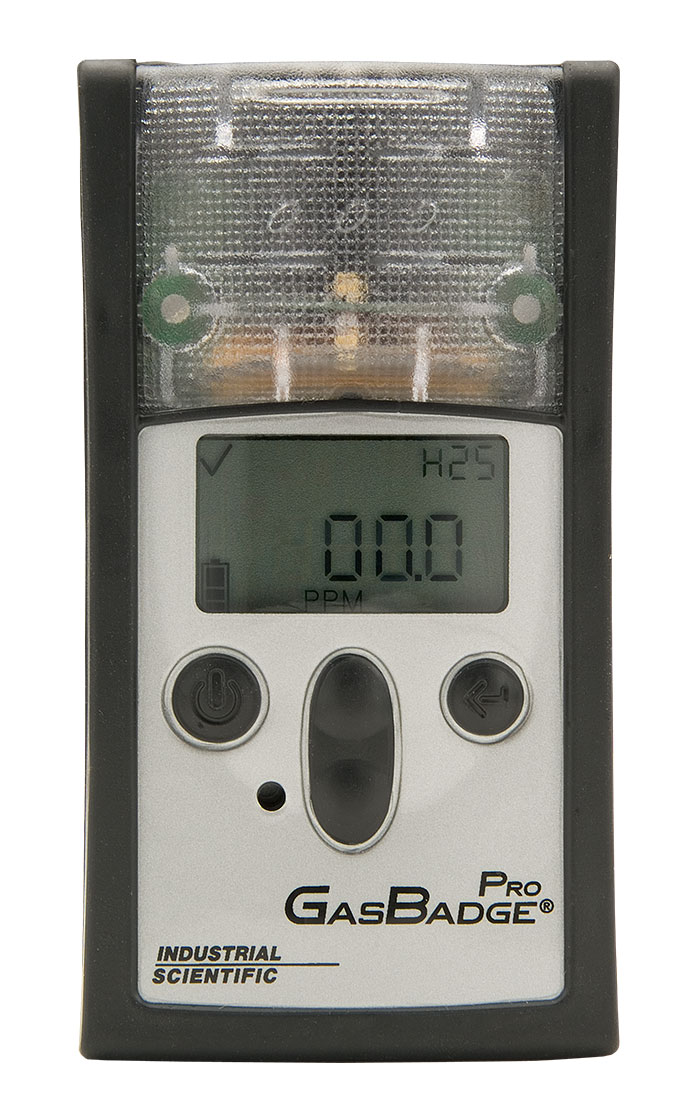 GasBadge® Pro Single-Gas Monitor
GasBadge® Pro provides a lifetime of gas hazard protection
Built to Industrial Scientific's highest quality and reliability standards, GasBadge® Pro provides a lifetime of gas hazard protection. Interchangeable sensors enable the GasBadge Pro to be quickly adapted to monitor unsafe levels of oxygen or any one of the following toxic gases: carbon monoxide, hydrogen sulfide, nitrogen dioxide, sulfur dioxide, chlorine, chlorine dioxide, phosphine, ammonia, hydrogen cyanide and hydrogen.
Full-featured, single gas detector
Guaranteed for Life™ warranty
Simplify maintenance and reporting with the DSXi Docking Station
New or Certified Pre-Owned
Get the world's most reliable gas monitors at an exceptional value. Every Industrial Scientific Certified Pre-Owned (CPO) gas monitor gives you virtually all of the durability, reliability, and dependable performance of a brand-new gas monitor.
You can rest assured that the gas detector you receive has been scrutinized to the high standards you expect from Industrial Scientific.