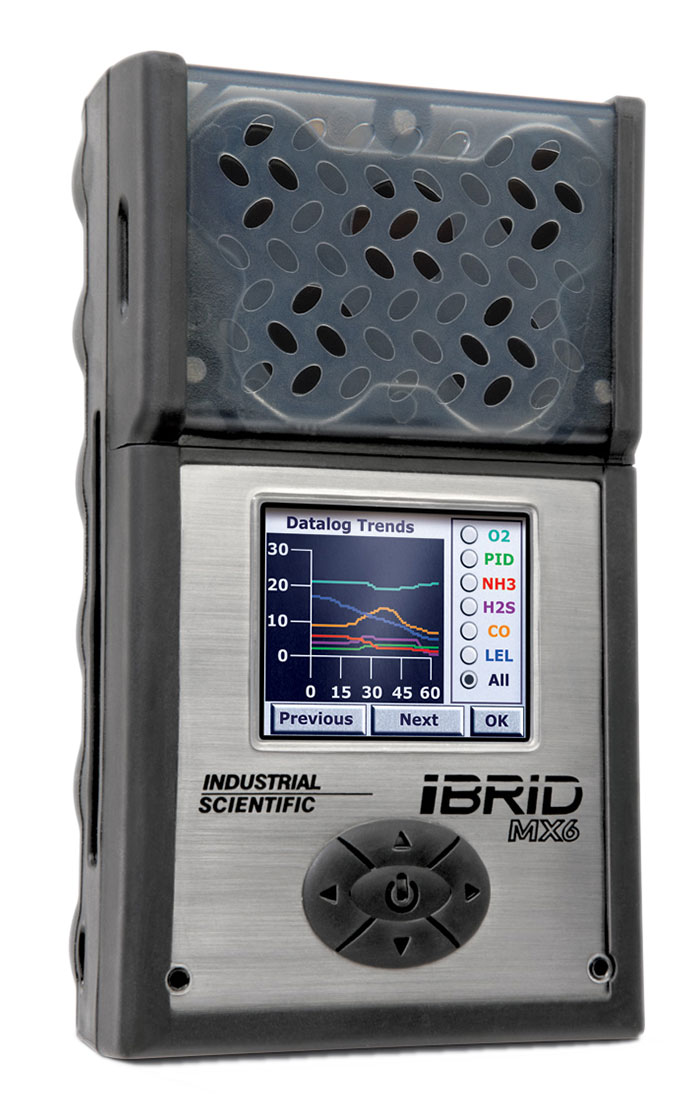 MX6 iBrid Six-Gas Monitor
Get ready to see hazardous levels of gas like never before
The MX6 iBrid® is the most adaptable six-gas monitor on the market. With hundreds of possible sensor combinations and a robust list of available configuration settings, the MX6 iBrid gas detector is ready to monitor oxygen, toxic and combustible gas, and volatile organic compounds (VOCs).
Monitor up to six gases
Tailor for your unique application with 24 sensor options including PID and IR
Prescreen entries for benzene with an optional convertible kit
Simplify maintenance and reporting with the DSXi Docking Station
New or Certified Pre-Owned
Get the world's most reliable gas monitors at an exceptional value. Every Industrial Scientific Certified Pre-Owned (CPO) gas monitor gives you virtually all of the durability, reliability, and dependable performance of a brand-new gas monitor.
You can rest assured that the gas detector you receive has been scrutinized to the high standards you expect from Industrial Scientific.